July 16th: Top 3 Favorite Blogs - The one that makes you laugh, the one that makes you cry, or even the one that just has a really pretty blog design. Share your 3 favorites with us!
Top 3 Fav Blogs - man this is a hard one - if you look at the list of favs on my blog it has ALOT and not to mention I am linking up with some as we speak - but you already know how Awesome they are (ahem -
Juliette
,
Faith
&
Allie
)
But if I have to pick only three - in no particular order...
I Wore Yoga Pants
- Whitney is the real deal. She says it like it is, she is funny, she writes from the heart, you can tell she loves what she does, and she is one heck of a designer. Check out her line of
T-shirts
how cute right? If you aren't following her - you are missing out!
The Girl in the Red Shoes
- Calling all Mommas and down to earth ladies - it is obvious that Julie has the biggest heart and the cutest son! She blogs about life, family, recipes, and her little guy. She has an eye for decorating and a love for her animals! Stop by and check her out!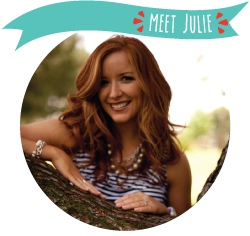 Believe in the Sparks
- I am a newer follower to Morgan's blog but I instantly fell in love. She blogs about life, fashion, shares recipes, and is a newlywed so of course her wedding and its details. She is just the sweetest thing and so in love!
Hope that if you aren't following these blogs you will start like now!