Hello all you fabulous readers.
Today I am participating in confession link up found through the fabulous
Juliette
who leads me to the blog of
Kathy
hostess with the mostess for this link up.
So on with the "confessions"
...I love the camel commercial about Hump Day and realized today I am a little sad I have seen it in awhile so you are welcome now...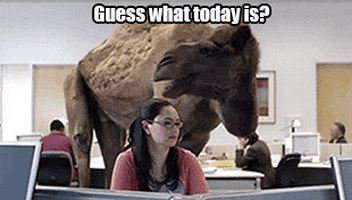 ...I am finding it hard to find direction in life. The whole should I change jobs, should I do this or that, its hard, its overwhelming, so instead I stay in the same spot in life.
...I am planning a party this weekend and just when I think I have everything together I remember one more thing (or twenty five) that I need. Fingers crossed all goes well as it is a surprise and hoping I pull it off!
...I have over spent and over shopped this month - oops! I blame the thought of
...I have been eating way too much sugar lately - oh well - there's always tomorrow right?
...At the doctors this morning my blood pressure was on point - so no more meds for me!
...I am chalk full of excuses right now...I will start on Monday, or after the party!
...I am stuck in a rut in life and don't know how to get out
...I have watched Toy Story 2 three times in the last 4 days
...I enjoy a good blogging link up especially when the picture includes the hottie below!